PC and PLC Programming Services
Huff Technologies will update or improve an existing PLC or PC system. We specialize in integrating new peripheral devices such as cameras, barcode scanners, safety equipment, VFD's, RFID readers, etc. into older systems. We then install the new devices and adapt the PLC, PC, and/or HMI program(s) to accept these new devices. Our engineering staff has extensive experience with major PLC and HMI brands (including but not limited to Rockwell Automation, Omron, Mitsubishi, Koyo, Siemens, Proface) and PC languages such as Visual Studio, and LabView.
Fill out our contact form today to learn more about how we can meet your PC and PLC programming needs.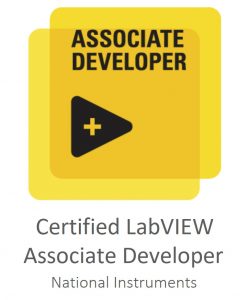 PC and PLC Programming Photos